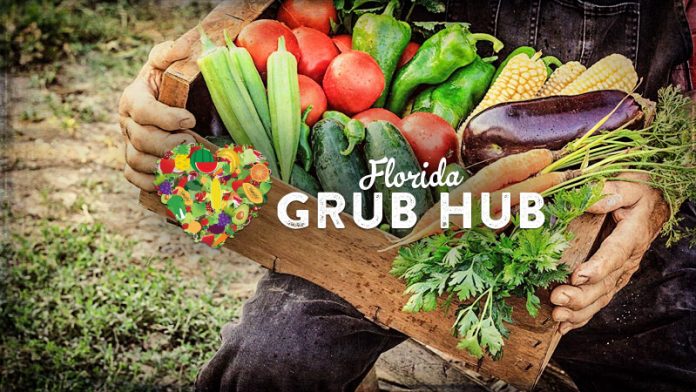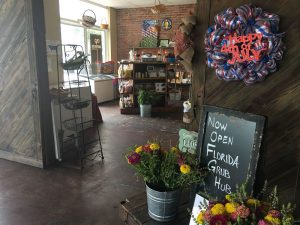 We just found a truly great food resource located in Infinite Ale Works brewery in Downtown Ocala! Florida Grub Hub is your direct connection to Florida Farmers! Their Farm Partners produce local foods mindfully, ethically, honestly and with incredible pride. They visit their farmers and learn about their practices, methods, challenges and accomplishments so they can share that information directly with you. At Florida Grub Hub, they believe it is important to know where the food we eat actually comes from and to support local sustainable farming practices. If these are also important to you.. Join The Local Food Movement Today and check out Florida Grub Hub!
Florida Grub Hub is passionate about providing local consumers access to fresh, healthy foods from their Florida Farm Partners. They take pride in visiting the farms they source from, and build lasting relationships with the farmers, to ensure that you will not be fooled by the "Farm-to-Fable" façade. They genuinely believe that 'local' means affordable, fresh food that is produced responsibly and mindfully and is just plain healthier for you. They work to support community growth and to help bridge the gap between Florida consumers and the Florida Agribusiness Industry. They can tell you the complete story of each of our products … Where does your food come from?
"Our Farm Partners each hand-select the most vibrant crops of the week, to fill their CSA boxes.  Each box contains a variety of seasonal vegetables and herbs and other individual products grown or produced on the farm.  Although we are unable to provide an exact list for the following delivery week, we can assure you there will be a very healthy combination of some of these following crops:

Green Beans, Cucumbers, Fennel, Kohlrabi, Onions, Scallions, Melons and Cantaloupes, Fennel, Strawberries, Daikon Radish, Spanish Black Radish, Varieties of Lettuces, Carrots, Celery, Red Potatoes, Sweet Potatoes, Summer Squash, Zucchini, Sweet Corn, Scallions, Spinach, Red Russian Kale, Curly Kale, Lacinato Kale, Collards, Beets, Chards, Tomatoes, Basil, Mint, Parsley, Cilantro, Thyme, Sage, Rosemary, Lavendar and MORE!"
Originally from Upstate NY, Laura McCormick, President of Florida Grub Hub, began working as an equine surgery technician, when she first moved to Ocala in 2009, until she founded the Rose Blossom Farm in 2012. Her desire to promote regional, sustainable farming and provide healthy, nutritional foods to the local community led to the creation of Florida Grub Hub. She helps to produce local Farm to Table events to promote and encourage growth within the local food economy.
Audrey Hamberger, Vice President of Florida Grub Hub, is a native Floridian with a passion for agriculture and everything associated with it. She received her Bachelor's Degree in Animal Science, from the University of Kentucky, and then an equine veterinary technician job brought her back to her Florida roots in 2012. Audrey helps to coordinate relationships with our Farm Partners, food aggregation and distribution.