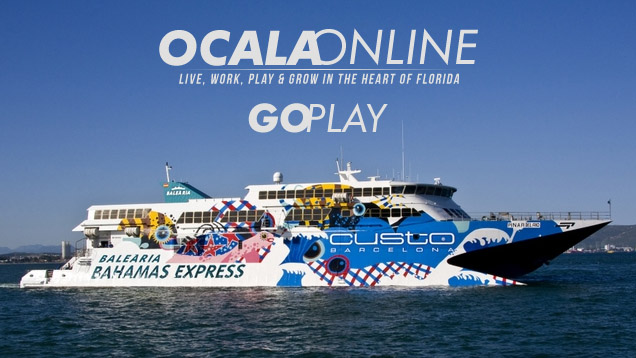 Tired of being in Central Florida? Want a cool get away? You can now book a fast high-speed ferry to Grand Bahama and/or Bimini! The non-stop high-speed ferry to Grand Bahama and/or Bimini is a big game changer for the Islands! Here's more information on the high-speed ferries to Grand Bahama, Bahamas, and now; to Bimini.
FRS Caribbean High-Speed Cruise Ship to Bimini, Bahamas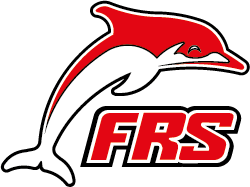 FRS Caribbean recently announced the launch of their brand new high-speed ferry service to one of the most idyllic destinations of the Caribbean: Bimini, Bahamas.
FRS Caribbean passengers enjoy a quick, easy and relaxing day trip onboard the HSC "San Gwann" with Day trip prices starting at only $69.98 plus taxes and fees.
HSC "San Gwann" is part of the FRS Caribbean Fleet, crossing in just 2 hours is capable of hosting 427 passengers with comfortable seats. It is equipped with a Bar-counter in both passenger decks, where passengers can enjoy refreshments and snacks during their voyage and a duty free shop to end a getaway with some mementos and gifts. Guests can also explore and adventure the magical Island of BIMINI with select tours and excursions, like water activities available from kayak, paddle boarding, jet skiing, snorkeling, and more.
FRS Caribbean has made its home at Port Miami, Terminal H, where passengers are able to park nearby for the day or overnight. FRS Caribbean's Call Center is available for reservations and inquires Monday – Saturday from 9 a.m. to 7 p.m. and Sundays from 9 a.m. to 1 P.M.
"These are exciting times for FRS, as we are thrilled to expand our North American operations and to continue with our future growth plan," said Götz Becker, CEO of FRS. "We are sure that with this vessel, we will bring the highest standards in service and safety to our customers, providing them with a relaxing and convenient way of traveling."
FRS Caribbean is part of the FRS Group. FRS is a leader in the maritime transportation of people, vehicles and cargo on short distance routes – a global ferry and shipping group. FRS currently operates 62 vessels and carried 7.6 million passengers and 2.1 million vehicles last year on national and international ferry lines.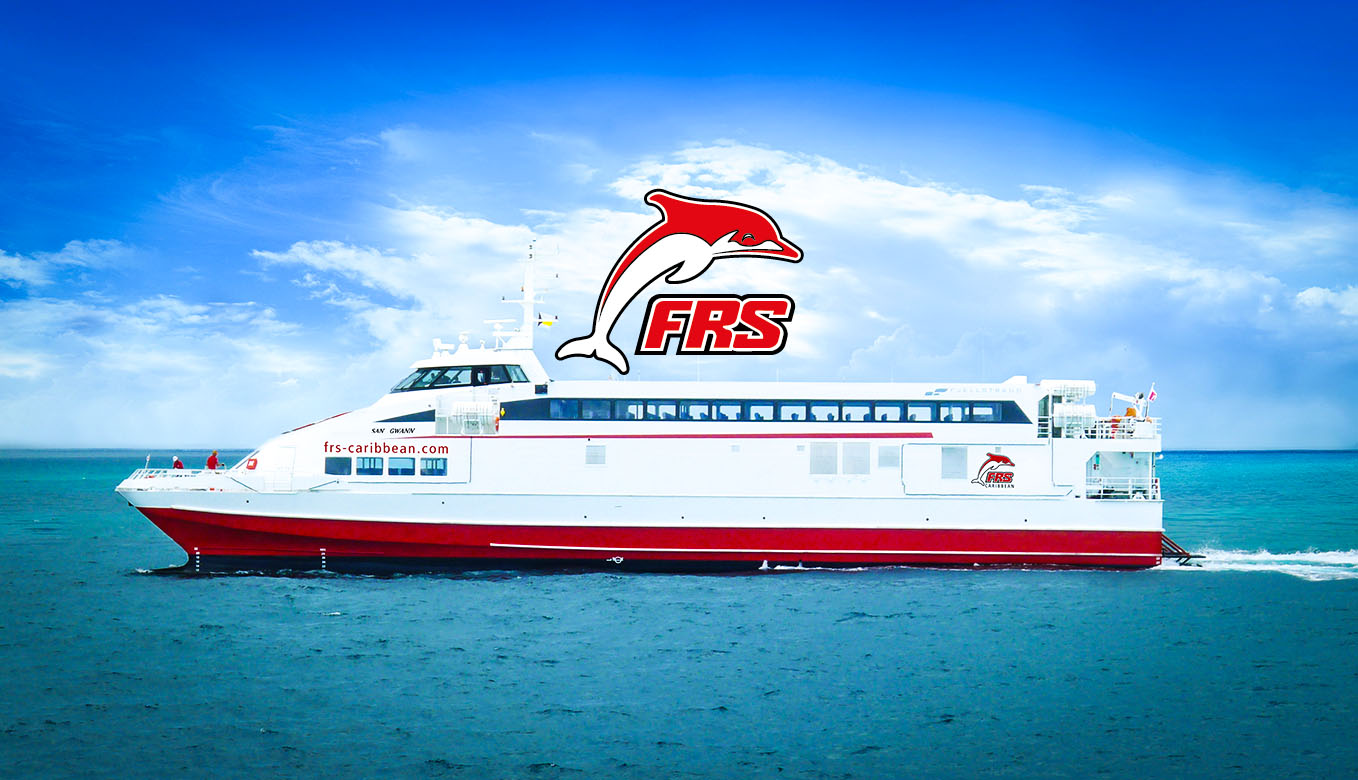 Visit the FRS Caribbean Website!
Visit Resorts World on the FRS Caribbean High-Speed Cruise Ship to Bimini, Bahamas
You board in Miami on FRS Caribbean's High-Speed Cruise Ship to Bimini, Bahamas.  This ferry to Bimini will comfortably cross the powerful Gulf Stream separating Florida and the Bimini Islands Bahamas, at speeds of more than 35 knots. With World-Class Service from our crew, you will have a memorable experience on the ship.
The Miami Casino & Resorts World Casino- Whether you're playing out at sea or ashore, you'll experience world-class casino gaming with live action table gaming, the hottest slot machines and a sports book to bet on all your favorite teams!
6 restaurants and bars, like Ponce De Leon Restaurant, Aqua Bar & Grill, Bimini Breeze Café, Club Bimini and more!
Bahamas Express High-Speed Ferry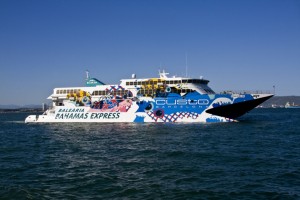 Bahamas Express is a company dedicated to maritime transport, that offers fast-ferry service between Port Everglades (Florida) and Bahamas (Grand Bahama Island). It is owned mostly by the Spanish group Baleària and the local partner, the Capo group.
Baleària considers quality service adapted to the needs of its passengers essential, so it maintains a continuous commitment to modernizing its fleet with new generation ships. In the last two years, the company has added four new-build ships with a value of $459 million to its fleet.
During the 2011 fiscal year, Baleària transported nearly 3 million passengers (more than half on high-speed ships) and 3 million lineal metres (U.S.?) of roll on/roll off cargo.
From completely private capital, Baleària directly employs nearly 1,000 people, including ship and ground staff members. Balearia owns 15 ships, which are both ferries and fast ferries."
Visit the Bahamas Express Website!
---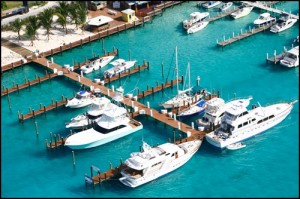 Have your own boat and want to cross the gulf stream to Bimini? We have friends there that own Brown's Marina, one of the marinas that Ernest Hemmingway used to visit frequently from what we hear. Here's a little more about Browns Marina!
Browns Marina is the first marina as you enter Bimini Harbor. Nestled in historic Alice Town, Bimini, Bahamas, this legendary marina shares 200 feet of waterfront boardwalk with the favorite watering hole Big Johns Bar Hotel.
Close to the harbor entrance, beach, straw market, Bimini Museum, ferry and airport water taxi, golf cart rentals, customs and immigration, seaplane ramp and more. Browns Marina in Alice Town, Bimini, Bahamas is ideally located with something to offer all.
Special pricing and air transportation arrangements are available for long term slip rentals – keep your boat at Browns Marina in Bimini and ride over on the ferry or a seaplane which both "dock within a block". You can keep an eye on your boat (and enjoy the view) through our web cam. Save fuel, time and money and spend more time enjoying the Bahamas!