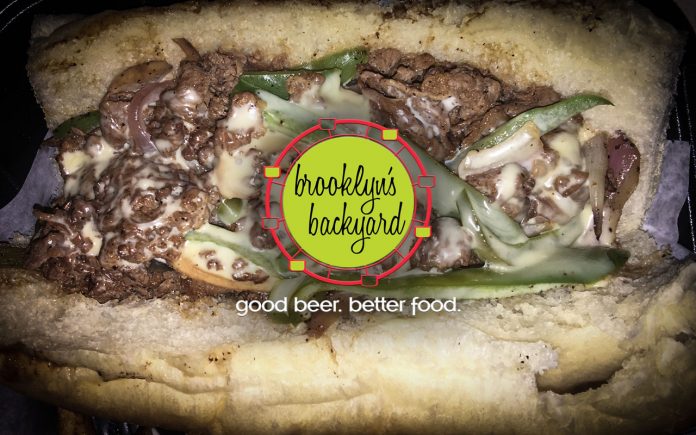 With so many options for lunch in Ocala, it's not always a clear and easy choice.  Today we found ourselves walking into Brooklyn's Backyard.  As always, the food and the service were awesome!  The pizzas, as always, were awesome, but something on the menu caught my eye this time that you don't see everyday … the PIEROGIES!
My mom used to make us pierogies. If you haven't eaten a pierogie, they are simply just pasta pockets of potatoes and cheese sautéed in onions and butter. Brooklyn's Backyard has them on the menu and they were fantastic!
We also tried the steak and cheese subs which was incredibly huge and I was only able to eat half of it, probably due to the huge piece of pizza and all the pierogies.  Anyway, if you are looking for something in Ocala to eat, and have not tried Brooklyn's Backyard, you should go. Great atmosphere, great beer and great food!
VISIT BROOKLYN'S BACKYARD IN OCALA