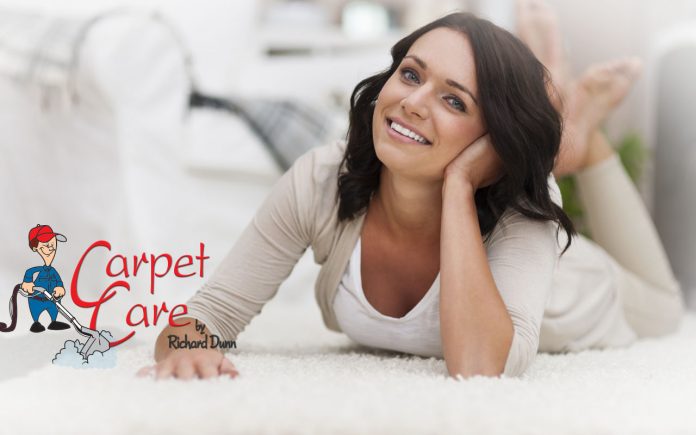 An experienced carpet cleaner in Ocala for more than 40 years!
Richard Dunn, owner of Carpet Care Ocala, is one of the nicest, trustworthy and most professional carpet cleaners you will find in Ocala! With more than 40 years in business, Carpet Care Ocala is a great local carpet cleaning company. He is an expert in all aspects of cleaning carpet, including spotting, pet damage repair, flood extraction, deodorizing and protection. They also offer expert tile and grout cleaning if that is what you need! They use is environmentally-friendly carpet cleaning solutions, as well as the best carpet cleaning equipment available, to make your home or business spotless.
"We have used Carpet Care of Ocala for the past 15 years for all our carpet and upholstery cleaning needs. Richard Dunn has always been punctual and his work has been well-above industry standards. We would recommend him for any residential and/or commercial carpet care. His prices are fair and his finished work complete.  He tends to take extra effort to make sure the job is done right and the customer is pleased with the results."
– The Tates
VISIT CARPET CARE OCALA TODAY!