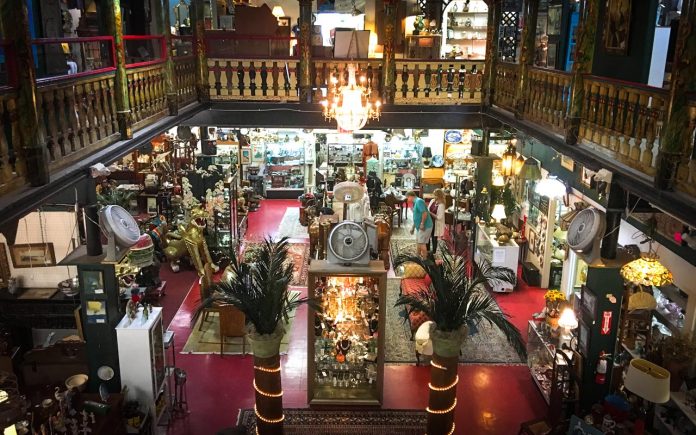 This place is a COMPLETE ASSAULT on your senses! From the time you enter the front the door, to the time you leave, you are completely captured with timeless history all around you.  History you can own! Well worth the short trip north to spend a few hours walking through the place.  With many different vendors on display, you find many different genres of antiques and prices.  Our entire family thoroughly enjoyed getting lost among the history!
Absolutely The Best Collection Of Quality Antiques In Mid-Florida!
It's a certainly a fun place to visit and shop with such a unique and diverse collections of antiques and other collectibles. They have 17,000+ sq ft of packed rooms upon rooms exhibiting a variety of antiques from multiple centuries, eras, and cultures. The Antique Emporium, just north of Ocala and Reddick at the I75 ramp, is no average antique mall. It isn't just shopping for your favorite antiques, it is a delightful and educational experience you will want to repeat often and share with your friends!