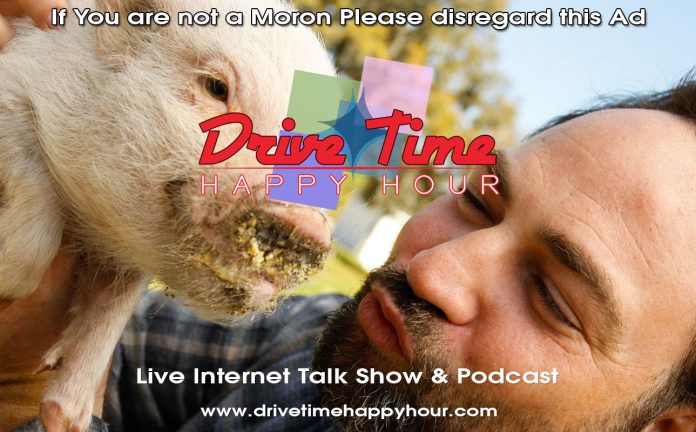 That's right, those morons just will not give up! The Drive Time Happy Hour is back as an online podcast and they haven't skipped a beat! Join the infamous Mr. PC, of PC House Productions, and the rest of his self-proclaimed moronic crew of the Drive Time Happy Hour for some gut wrenching talk show craziness! If you have never heard of the Drive Time Happy Hour, you may want to put on your tin-foil hat before tuning in!
The Talk Show Host formerly known as Mr. PC, the moron-in-chief, hosts his favorite cast of characters on the newly launched Drive Time Happy Hour live streaming internet show and podcast. Welcome all morons, bunker dwellers, conspiracy theorists, rational and irrational participants. Hold on to your hat because this is bound to be a ride you won't soon forget. Listen to our archived podcasts or participate live in the show every Wednesday evening.
The most important thing to remember is that animal noises are always welcomed under any circumstance!
VISIT THE DRIVE TIME HAPPY HOUR!